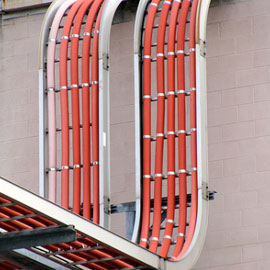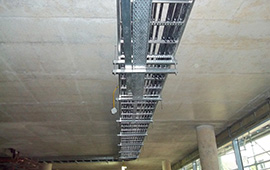 Quality
D&M Cabling Solutions offer a complete cable installation, either as main contractor or sub-contractor. From installation to H.V. - L.V. terminations and jointing, we offer your company a complete cabling solution.
We can assist in planning installation methods and logistics of drum management. We can also install the containment for suitability.
As specialists in every aspect of H.V. - L.V. cable installation, termination, testing or re-routing and maintenance, we often exceed the expectations of our clients. No matter the structure or scope of your requirements, we are always capable and ready to surpass your needs. We have installed power distribution systems and cable rack, tray and trunking into every business sector.
We are registered members of the Electrical Contractors' Association (ECA), giving our customers total confidence in our workmanship and in our company. 100% guaranteed by the ECA.
Our company's fast expansion is due to our reliability and dedicated service as electrical contractors. We have numerous satisfied private, public and heavy industry clients throughout the U.K.
The quality of our work - including electrical wiring, testing, installation and priority in safety - is second to none.