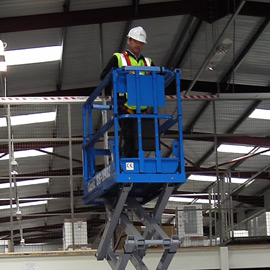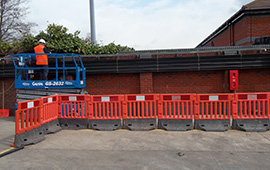 Health & Safety
We're committed to Health & Safety
D&M Cabling Solutions strongly believe in the early involvement of any project to carry out site inspections to ensure accuracy in each content of method statements and risk assessments. This allows us to assess possible hazards in working and identify any unsafe areas throughout installation routes.
Each method statement / risk assessment contains a signing-in sheet to ensure all operatives have read and signed onto it understanding all relevant hazards and actions.
D&M Cabling Solutions also carry out weekly "toolbox talks" to promote a safe working culture. We provide all our operatives with the necessary training and P.P.E required to carry out all their duties.
Our operatives have all relevant certification for all necessary tasks, inclusive of CCNSG, P.T.S, CSCS, IPAF, PASMA, CONFINED SPACE TRAINING, HARNESS AWARENESS TRAINING, MANUAL HANDLING, and LADDER LOGIC.
We are committed to Health and Safety and employ many safeguards to ensure that all aspects of our work meet our stringent safety standards.
Committed to Health & Safety - always ensuring quality.
Safe Working is our Priority.